Saddle Up or Cheer Along For It's Ride The Karoo 100 Miler
Posted on Tue February 1, 2022.
We've just entered one of our favourite months of the year. The rain is plentiful, and the afternoon summer storms are a photographer's delight; however, we're not the only ones who love this time of year in the Karoo.
For those who know where we're going with this, you've probably already got your tickets. You're busy prepping and putting in the hard work to get ready for the Ride The Karoo 100 Miler mountain bike race taking place from 25-26 February. But for those who would much prefer to watch the race unfold while sipping a G&T out on one of our luxurious farm cottages (we still have availability), here's everything you need to know about the 170 km ride through the Karoo, with the route information provided by Urban Goat Events.
Breathtaking Elevation Through the Karoo 
The pun here was intended when one looks at the 100 miles waiting to be traversed - with elevations ranging from 1315 metres to 1900 metres above sea level. Riders begin the race before heading out towards the famed Compassberg - which stands command at an astounding 2502 metres tall, making it the highest peak in the Sneeuberg Region.
The trails in this part of the world are a combination of district roads and gravel paths - something you will become familiar with during your stay with us. On a side note, we always recommend that guests use a car with good clearance, because once you turn off the N9 it's all off-road from there, adding to the excitement and anticipation of your stay, but we digress, let's go back to the grind of Ride The Karoo.
The Karoo is where gentle hills give rise to kopjes and valleys that stretch as far as the eye can see, which is why the 100 Miler's elevation will be gradual, but just before the legs start giving in, riders will receive a welcome reprieve in the form of a downhill track. This meandering route will take riders to one of our favourite villages known as Nieu-Bethesda - which you can read more about in one of our blogs here. This historic town is where lunch will be served, Karoo style with things like locally brewed chilled ginger beer, and sumptuous on-the-go bites to fuel those legs for the second half of the ride where our team will meet you at the 124 km waterpoint.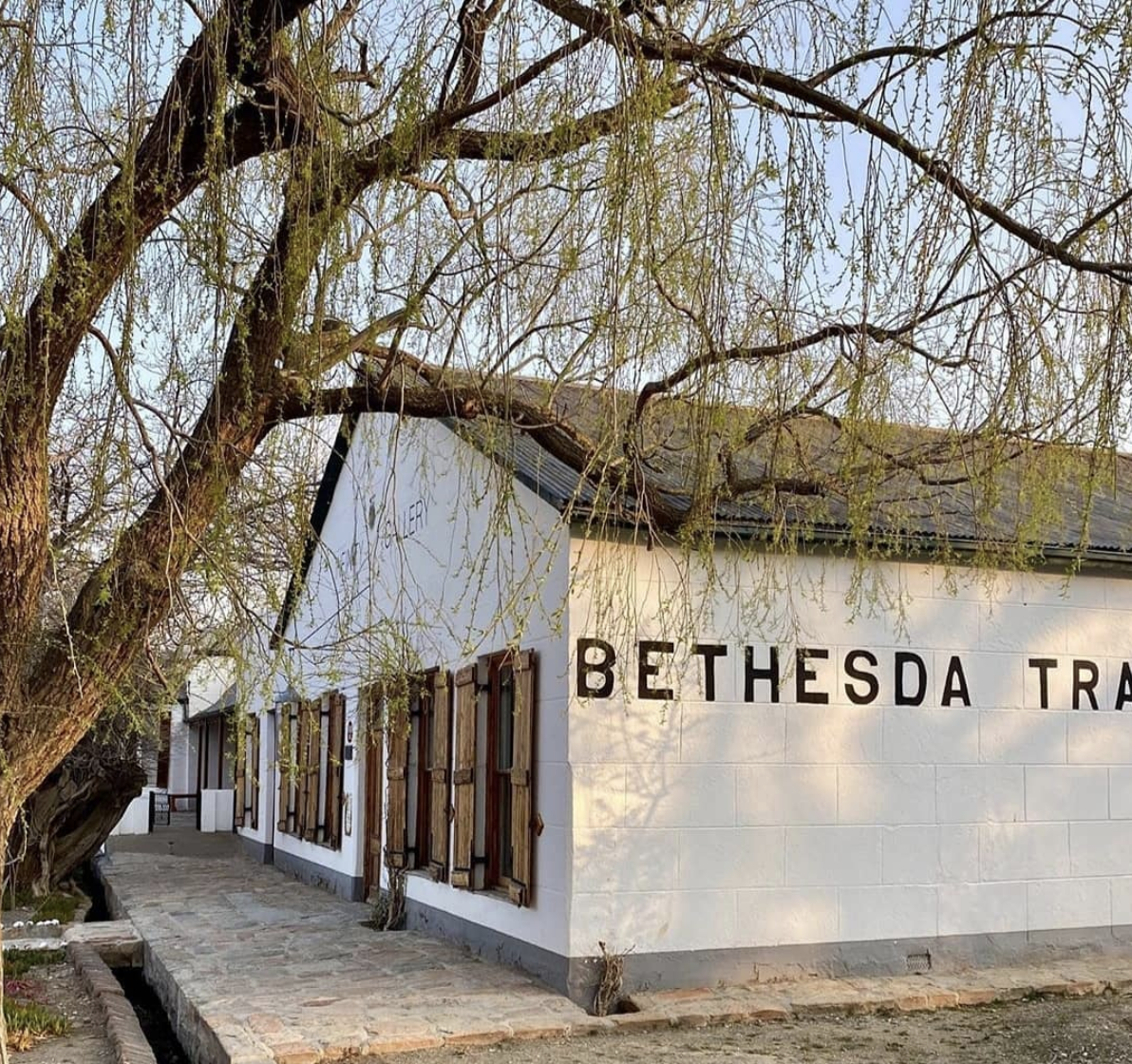 Home Stretch
With appetites quenched and minds gathered and ready, riders will make their way out of Nieu-Bethesda and enter the Sneeuberg and Bergplaas Nature Reserve - a sacred place where conservation and protection are the order of every day. If you'd like to find out more about how we worked alongside neighbouring landowners to create the Compassberg Protected Environment, read our recent blog on conscious living and sustainability here. 
As riders enter our reserve they will get the chance to lift their eyes off the road - albeit for a few seconds - and experience a Karoo safari (sans predators) with common sightings of eland, kudus, wildebeest, zebras, duikers, and blesbok, to name but a few. For a more comprehensive list of what you can possibly see during a ride or stay with us, read this.

With a route as breathtaking as this, it's no surprise then that the Ride The Karoo 100 Miler has sold out, however, we still have space in our self-catering cottages if you'd like to watch the race unfold through our Nature Reserve. For those of you feeling inspired but needing more time to prepare, the Ride The Karoo 3-Day Stage Race takes place from 23-25 September, and we can't wait to host in our cottages so book your stay here!

On Wheel Or On Foot, Sneeuberg Is The Place to Feel
Regardless of whether you're exploring Sneeuberg on foot, on the stoep or on peddle, our luxurious Karoo farm stay cottages give you the space to reflect on everything you see and feel. It's a place where you switch off from the world and escape the clutches of reality and signal. It's the place for travel in 2022, that's for sure!