Experience The Old Through New Eyes in Nieu-Bethesda
Posted on Tue July 6, 2021.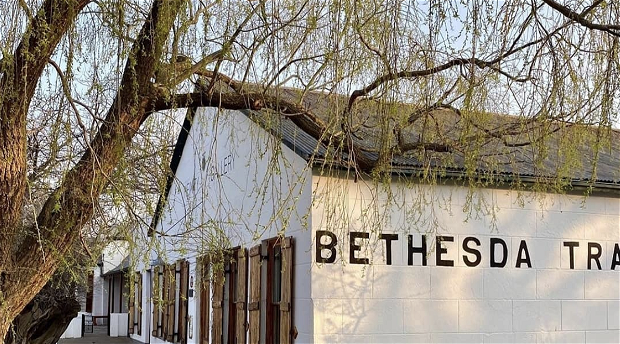 If you're yearning for an escape from this century (aren't we all) and the stress that comes with it, travel back in time to yesteryears gone by, and take a detour through the quaint town of Nieu-Bethesda - just half an hour's drive from Sneeuberg Nature Reserve.
A Time Warp of Simpler Days 
Nieu-Bethesda is probably one of the last remaining places in South Africa where "rush hour" refers to goats crossing the dirt roads alongside horse-drawn carriages. Motorised traffic isn't encouraged in this Karoo dorpie, as its only petrol pump has dried up, encouraging visitors anew to experience the magical charm of old-school life on foot. 
A Salubrious Small Town
With around one thousand residents, less than one hundred actually live in the town's central area, and like most quaint Karoo villages, Nieu-Bethesda was originally founded as a church town. Boasting a magnificently beautiful NG Kerk, villagers and farmers alike congregate on Sundays as the church bell rings through the streets. Amazing Grace, how sweet the sound: the grand organ remains proudly present.
Even the name, 'Nieu-Bethesda,' was inspired by the Biblical pool described in John 5:2 to have healing powers, drawing from the Gats River running parallel to the town. Although the vlei has dried up significantly over time, the charm of Nieu-Bethesda certainly has not. If anything, it's swelled up and is now featured in glossy magazine spreads - yet it hasn't lost its heart.
The rich soil has made for at least eight working farms in the vicinity, allowing many of the locals their daily bread. The dessert town is lined with pear trees and quince hedges, and colourful rose bushes nodding their blooms in the breeze.
A Haven of Inspiration
The town is a painting, and it's no wonder that many creatives have passed through, leaving inspiration in their wake, and sharing their passion with others. Perhaps the most famous creative to make their mark is playwright Athol Fugard, who wrote 'The Road to Mecca' which is set in Nieu-Bethesda. 
The Infinity Gallery exhibits artworks from near and far, and Cathy Milner's Spring Art Retreat is popular amongst creatives. Frans Boekkooi's Sculpture Studio operates on village time only - where the way to knowing if it's open is if the door is open, forget your usual 8 to 5.
They say the best way to experience a town is through its art and meeting locals - well, after one look into the kind, smiling eyes of Arthur Dlamini's portrait shots of locals you'll understand why. If you're interested in supporting this photographer's work, there are limited prints per photograph, and you're encouraged to email him to purchase a masterpiece of your own.  
See, Taste and Drink the Karoo
Never mind the natural beauty of the Karoo town with its vivid amber sunsets, the architectural quirkiness of buildings adds to its spice. The iconic Tower Cafe, a visual cross between a goat tower and Rapunzel's fortress, is one such place and it serves delicious homemade meals paired with some of South Africa's best wine offerings. 
Don't be fooled into thinking this quaint town doesn't have its share of fine wining and dining, as the popular Stoeptasting Wine Weekend takes place annually. If you're looking for a night to remember, the iconic Ibis Lounge curates a seasonal Karoo country-cooking inspired tasting menu with six-courses showcasing only the best locally-sourced and grown produce. It also often plays host to live performances, art retreats and culinary experiences for the foodies amongst us. 
Honesty Shop
Honest in more ways than one, Reinet is a local beekeeper who hand-makes environmentally conscious body products, from hand salves, baby cream, to shaving bars and linen spray - and of course, the magnificent Karoo honey. She sells her goods in her Blue Cupboard Honesty Shop, so when it's time to pay, simply pop your cash in the teapot or paypal her the amount and off you go. Honesty is currency in this town. 
Expect the Unexpected
If the lack of cars and Wifi isn't unusual enough for life in 2021, wait until you hear about the Garlic Harvest Festival, where absolutely nothing is off-limits - how about some garlic ice cream or garlic rum? Heston Blumenthal, eat your heart out! 
The friendly locals include the tail-wagging dogs walking themselves down the dusty streets, and cats as companions, cosying up on your lap as you get lost in a book at Dustcovers Bookshop. You might even catch a glimpse of the famous warthog-come-librarian, sniffing through the shelves offering his recommendation.
Don't worry, "no eating in the library" is strongly enforced, as the 61-year-old parrot who frequents the bookshop hasn't turned into a cat's dinner (yet). 
Daai Klein Dorpie Gevoel (That Small-Town Feeling)
Be as slow and relaxed as the time warp town of Nieu-Bethesda, and allow your eyes the opportunity to wander far and wide. Every corner oozes with character, so be sure to drink it all in with enough time to digest. While this eclectic village is celebrated in its unconventionality, in the words of Athol Fugard from The Road to Mecca, "the final effect is not bizarre but rather one of light and extravagant fantasy."
Image Credits: Images sourced from @arch_sloth, @nieu-bethesda & @dustcovers_bookshop Instagram feed with permission granted.