Sneeuberg Nature Reserve: The modern-day traveller's choice
The needs of modern-day travellers are changing. While you can enjoy a high level of luxury at most 5-star hotels, some travellers prefer privacy to communal swimming pools, and authenticity to industry standards – even if they are 5-star. People are placing more and more value on unique, personalised experiences and this path very often leads them back to nature.
This trend is something that our owner, Charlotte Daneel saw coming and it inspired her to create something completely different. Sneeuberg Nature Reserve offers guests so much more than just luxury and it has been dubbed a 'perfect hideaway' by the Perfect Hideaways Collection.
The Open Invitation of the Karoo
If you've ever been to the Karoo, you will agree that there is no place quite like it. The wide open spaces and rolling hills invite one to stop, take a moment and breathe. Charlotte draws on this feeling of expansiveness and openness with her large farmhouses scattered all over a 14 500-hectare protected nature reserve. For the modern-day traveller, this feeling of ultimate seclusion in vast expanses of nature is a very rare find and it is becoming central to their holiday planning.

It's the little things – Sneeuberg's personal touch
Of course, modern-day travellers have specific needs when it comes to accommodation and for the team at Sneeuberg Nature Reserve, these requirements form an integral part of the Karoo experience. Although the large, luxuriously renovated farmhouses are kilometres away from everything, their occupants still receive a high level of personal attention.
You are welcomed at your perfect hideaway with a crackling fire in winter, an abundance of firewood and a fully equipped kitchen. You get a cell phone number that you can WhatsApp with any specific needs that you might have throughout your stay. This includes delicious, homemade meals, new towels and even freshly baked farm bread. You can ask for a private tour of the reserve and the Nguni farm activities or a packed picnic for lunch or sunset.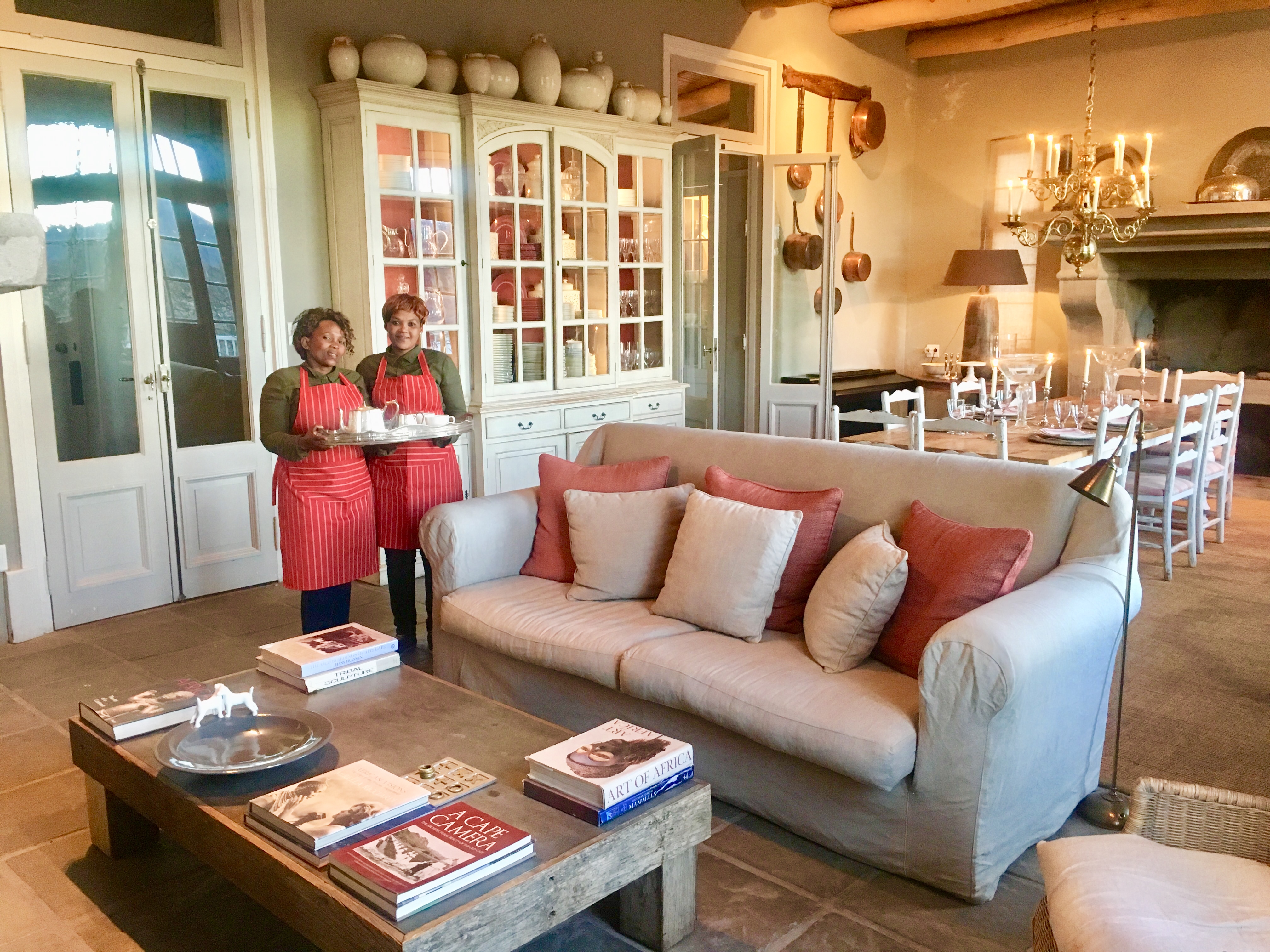 Spaces designed to foster connection
Today's travellers, very often value their privacy and love staying in a warm, welcoming space that fosters connection. At Sneeuberg Nature Reserve, each farmhouse is private and has its own unique character as envisioned by Charlotte's decades of interior design experience. The interior and exterior spaces are perfect for family getaways, group road trips and even solo missions to get away from it all.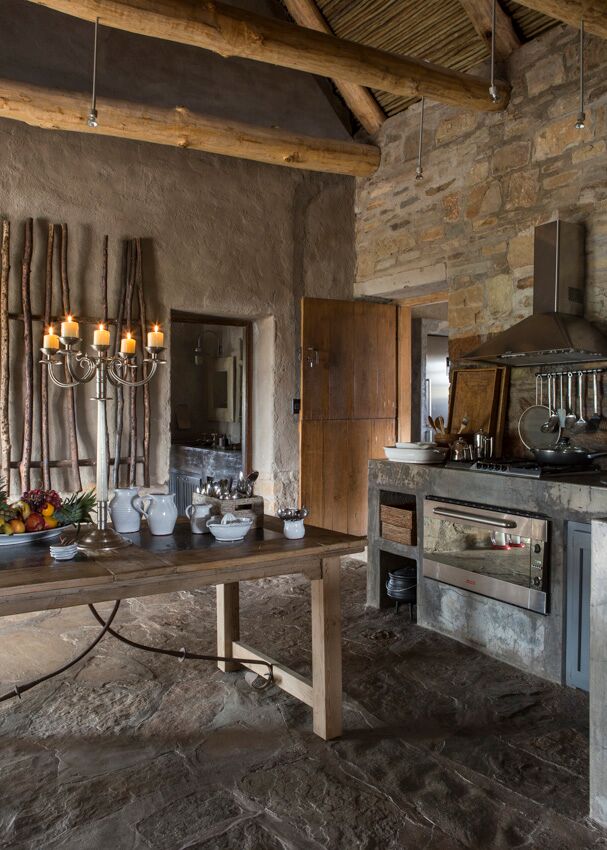 The joy of having a legendary manor all to yourself
With so many options to choose from, you really can get the accommodation that suits your needs best. From a cottage boasting a bathtub with panoramic views, to a manor house with an indoor pool, chill area and billiards table. The choice is yours.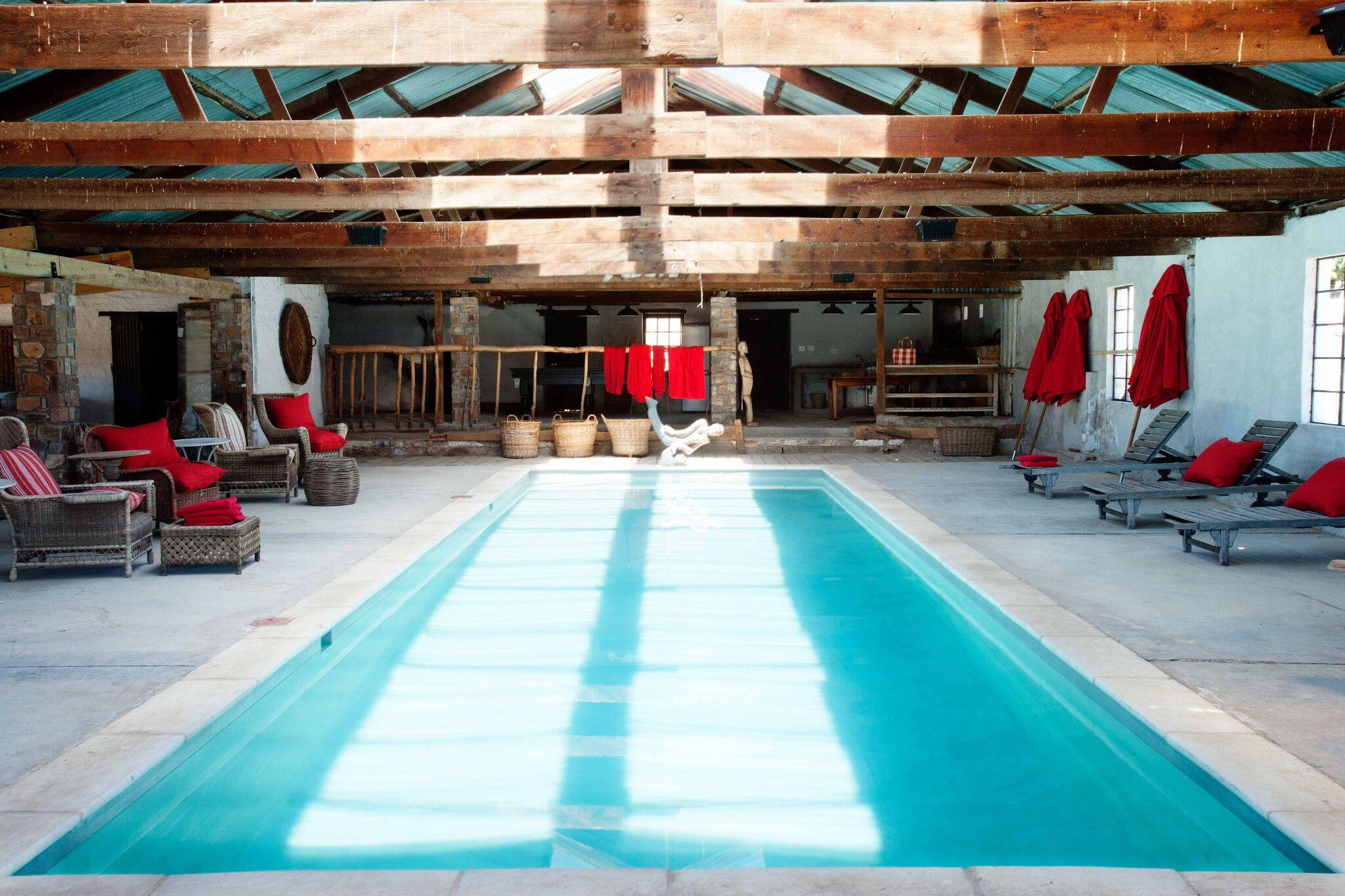 So, if you ever want to swap out standard comfort for authentic comfort, just remember that somewhere out there in the Great Karoo, a large, unique farmhouse designed by an interior design icon beckons… patiently… peacefully.