Reconnecting with your family and friends at Sneeuberg Nature Reserve
For families and groups of friends, Sneeuberg Nature Reserve offers some wonderful opportunities for adventure and reconnection – with nature and with one another.
Get close to nature
Being close to nature often means getting as far away as possible from everything else. There are few places better suited for this than the Great Karoo. At Sneeuberg Nature Reserve, you can choose to have a private farmhouse kilometres away from any other structure, so that you quite literally have a large piece of Great Karoo all to yourself. The question is, how will you use it?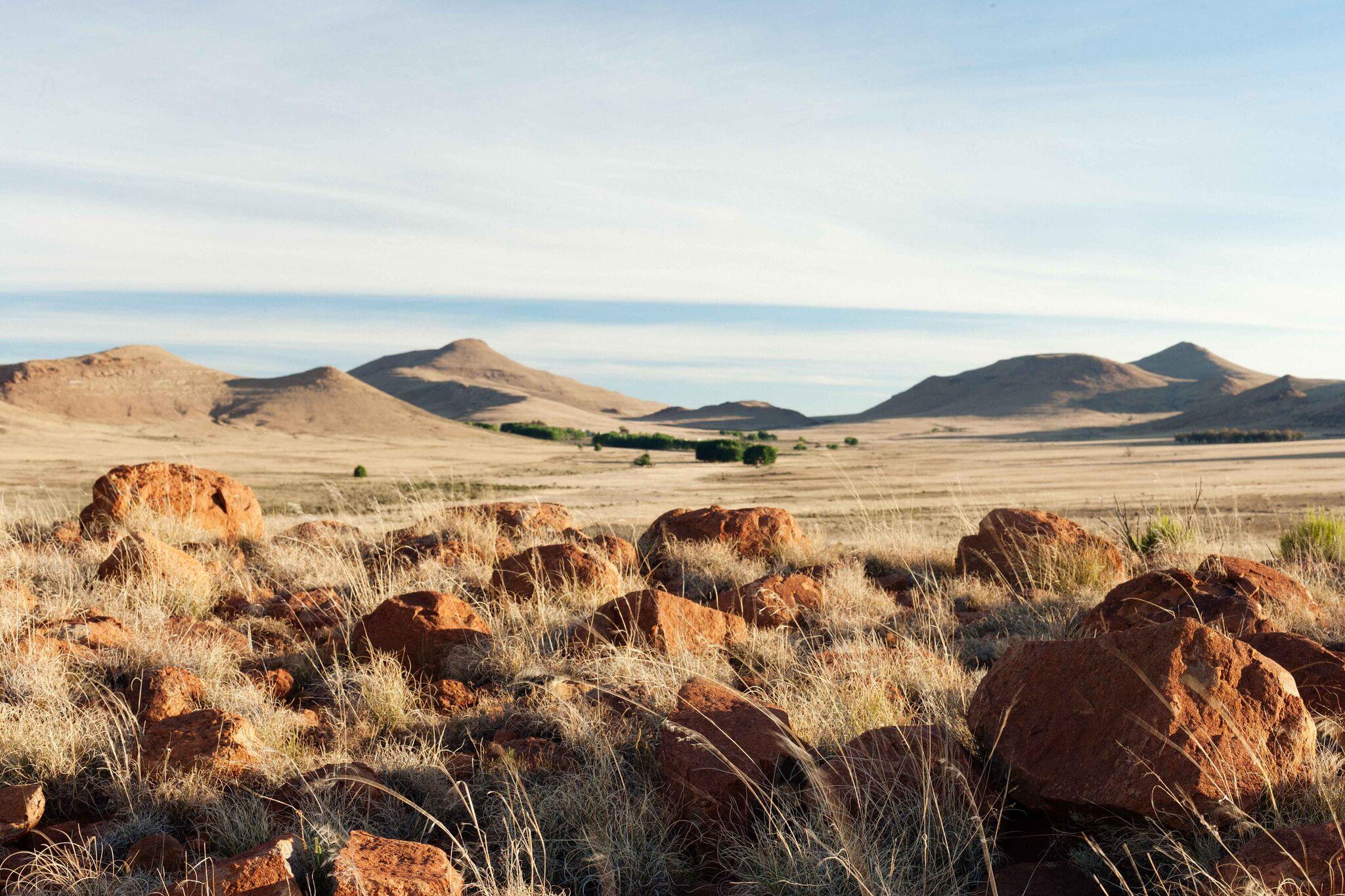 With more than 200 kilometres of hiking and biking trails on a 14 500-hectare nature reserve, you'll have an endless supply of routes to walk or bike, with different scenery and wildlife around every bend. Conquer Compassberg together as a team, go on a photographic safari, and watch the game and Nguni graze as you end off your day in the farm dam that has been converted into a pool. Take to the tracks, and you'll soon have a collection of great memories, created all around this beautiful, untamed nature reserve.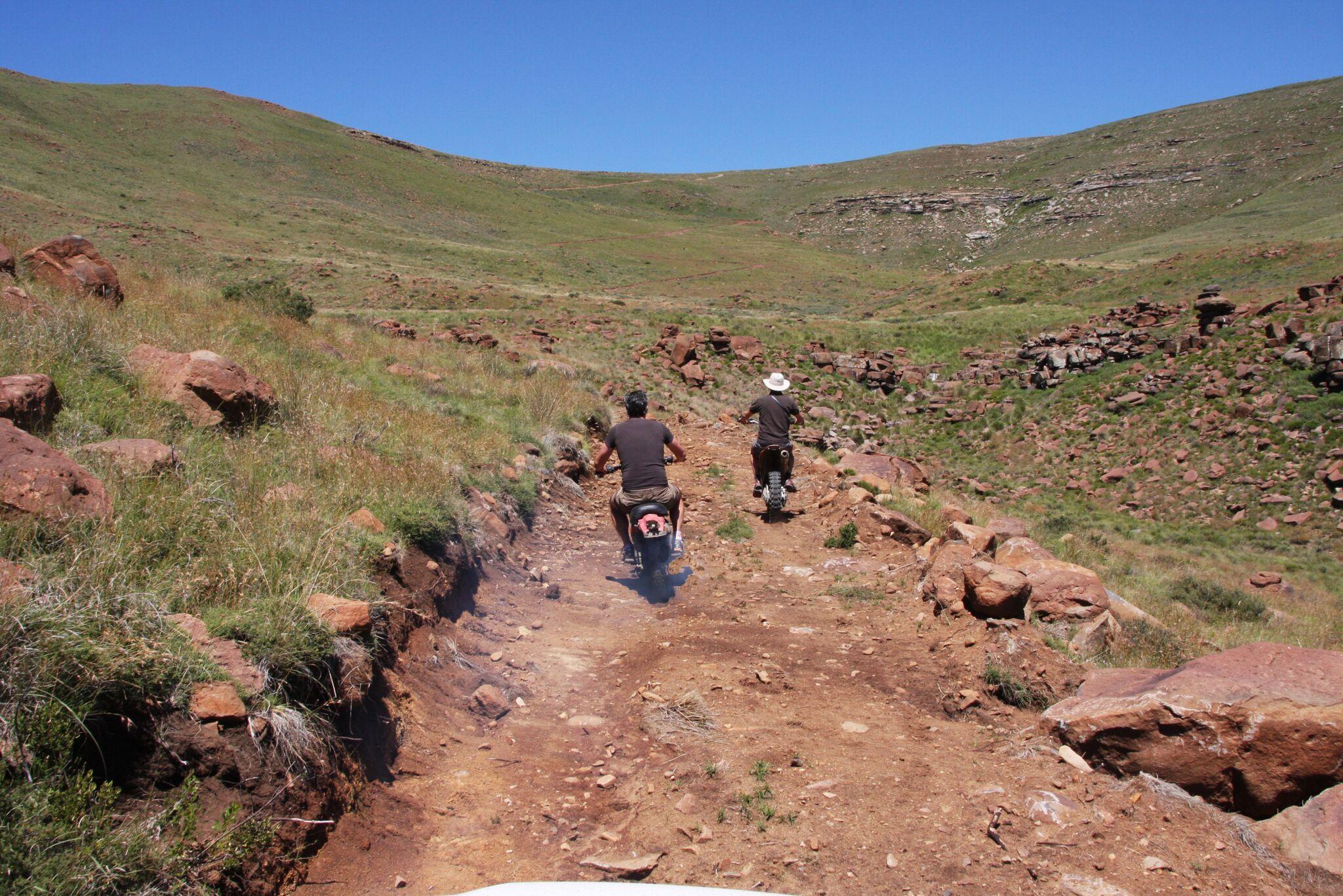 Fun for the young – and the young at heart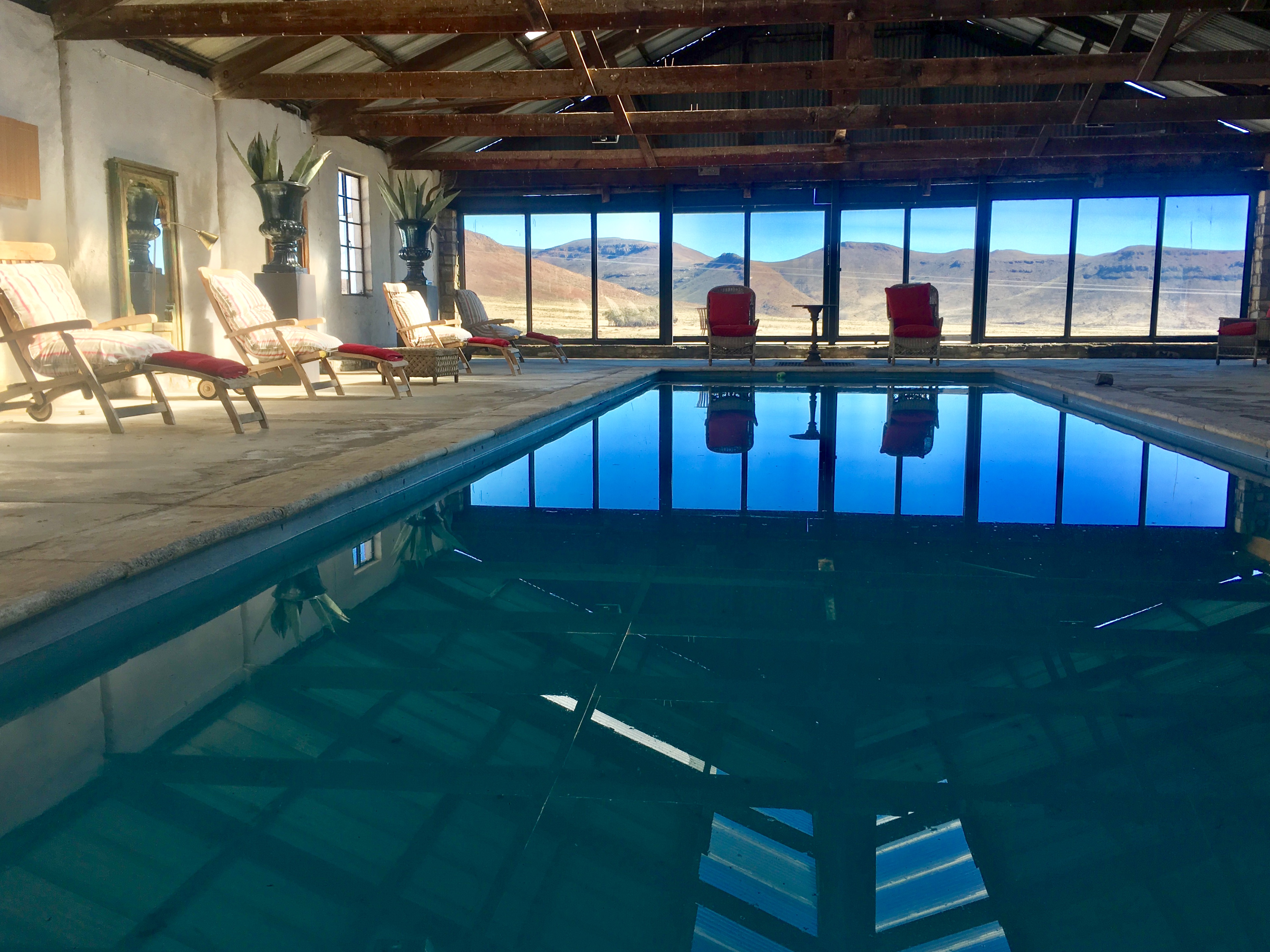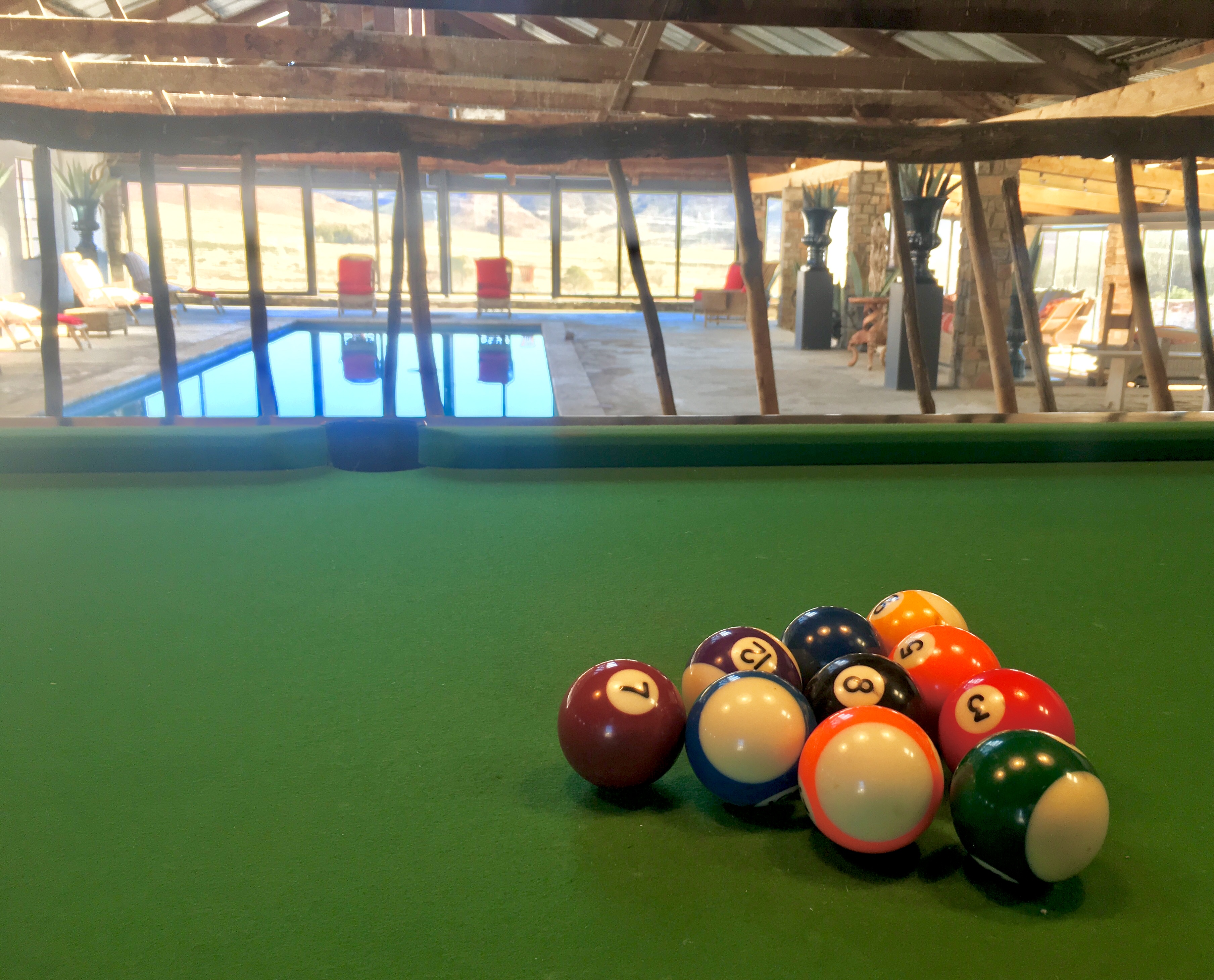 The renovated sheep shearing shed at Gordonville Cottage and Gordonville Manor is a real treat for those who need to let off some steam. This large, enclosed space has been converted into an indoor swimming pool and games area.
Here you'll find many ways to have fun and laughs together, starting out with a game of billiards and probably ending off with a splash in the pool, and a panoramic Karoo sunset unfolding in front of you. This is of course only one of the pools on the reserve – and the others each have their own special characteristics too.
Have the time and space to make food together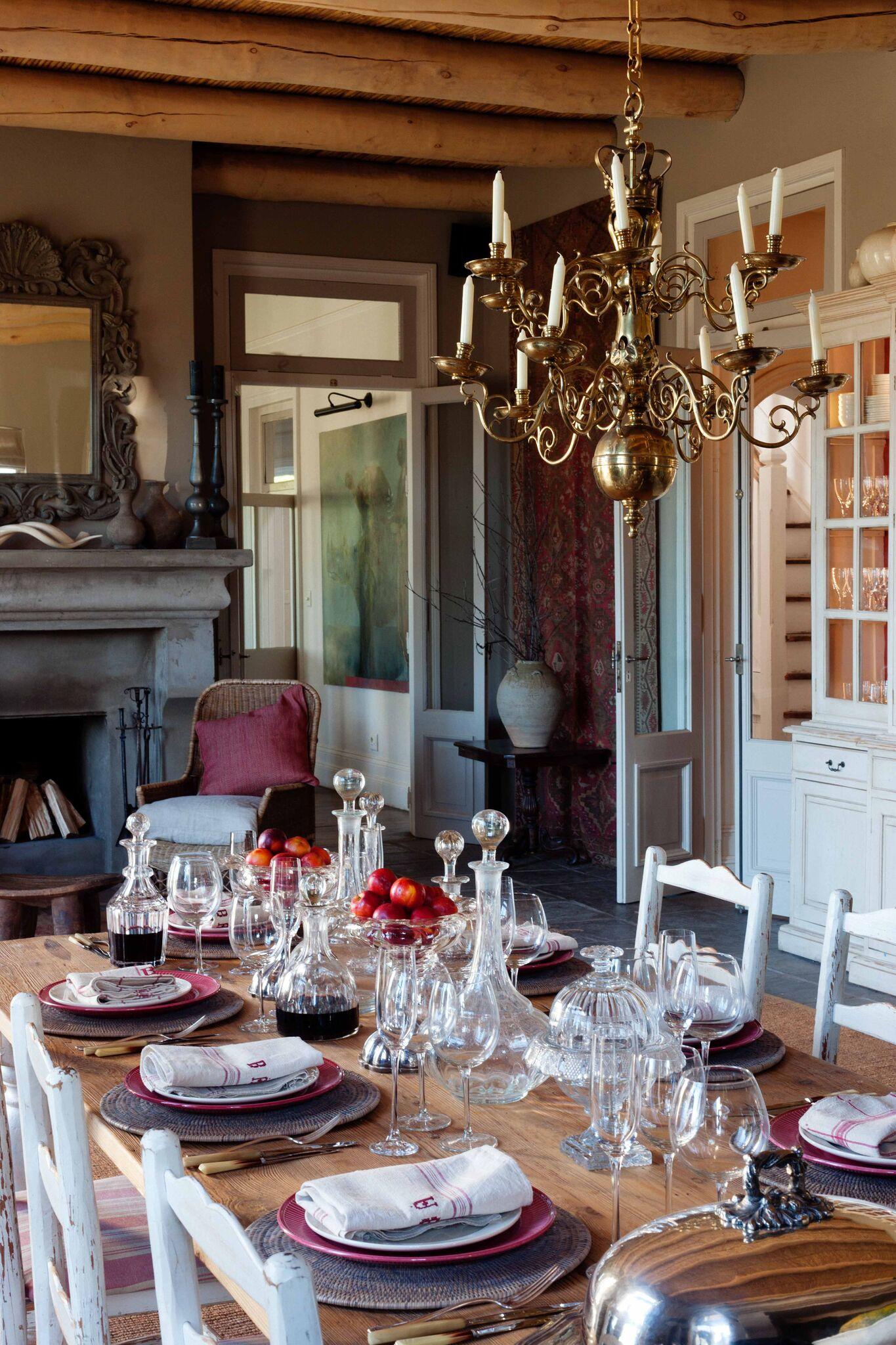 If you love making food together, or you just never have the time and space to do it, you'll be delighted to know that the kitchens and dining areas in our farmhouses have been designed exactly for this purpose.
The ample cupboard space and large fridges, along with the stylishly decorated, open-plan kitchens invite groups of people to bake and brew, to create, to play, to taste, and to enjoy – together.
The large indoor and outdoor dining areas are a tribute to the expansive, down-to-earth Karoo, while the carefully selected furniture adds a touch of modern, European elegance.
We thought of the little things too. Your farmhouse has the cutlery, crockery and everything else needed to cook together, including La Grange dining sets and even candles – for soft, glowing light and an atmosphere for connecting.
The end result of a house made for togetherness is that everyone gets to participate, and everyone gets a spot around the table, the bonfire, and the dish of steaming hot Karoo lamb.