The Wonders That Await at Sneeuberg Nature Reserve
Posted on Fri December 4, 2020.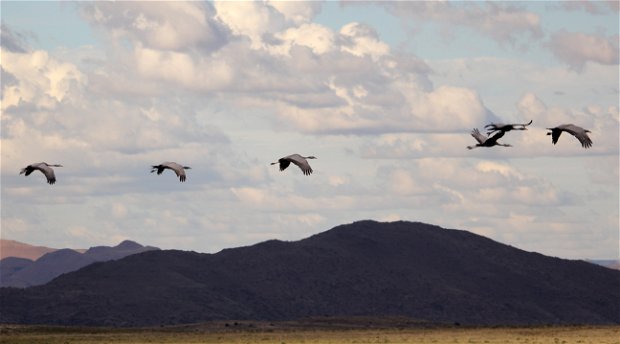 There's a reason the Karoo touches the souls of all who visit its vast lands. As the largest plateau of its kind outside of Asia, this enchanting place is hard to forget.
Come as you are, whether it be alone, with a lover, family, or friends, and enjoy everything Sneeuberg Nature Reserve has to offer. From the quietest hour of the cool nights to the most memorable days spent outdoors with the Karoo between your toes. It's hard to wash away the memories you'll make during your stay.
Venture through the sprawling stretches of land and take a look at what you can expect to do, see - and taste - at Sneeuberg Nature Reserve:
Sundowners | Cheers to the Karoo
Be spoilt for choice when it comes to sundowner spots, and "cheers" to an unforgettable holiday. Whether your drink of choice is a G&T, glass of bubbles, or fresh juice, let your eyes rest upon the glowing mountain tops at sunset.
Picnics | Taste the Karoo
The Karoo is filled with fresh home-style produce, with flavours and aromas that will transport you back to times spent in Ouma's kitchen. Have us arrange a picnic basket for you to feast on during your stay. You decide where and when you want to enjoy it, and we ensure that it's packed full with the freshest produce.
Hiking Trails | Walk the Karoo
Traverse the great mystery of the Karoo on one of the many hikes on offer at Sneeuberg Nature Reserve. Yet the most challenging part of your hike won't be the inclines or steep descents; it will be having to return home again after taking in the expansive views.
During your hike, lookout for some of our resident wildlife. They certainly aren't shy and politely ignore your presence. Still, they do offer plenty of photo opportunities - so be sure to pack your camera.
Wander through the humble Nguni herds, or take the day to hike and realise your capabilities on the Compassberg trail - an 8-hour hike located on an adjacent farm with a climb of roughly 1700m to 2505m.
Whether you're searching for a relaxed stroll or a challenge, seize the moments of these beautiful landscapes. Bring the whole family and take advantage of our trails that can be adjusted to anyone's fitness levels.
4X4 Driving | Traverse the Karoo
In search of an adrenaline rush, or the sound of gravel beneath your tyres? Take yourself on a tour of the Sneeuberg Nature Reserve and take in the expansive views from new heights. With approximately 200km's of extreme 4X4 terrain to tackle, our trails are perfect for the experienced driver in search of a thrill.
Mountain Biking | Explore the Karoo
We may be situated on a large plateau, but that doesn't necessarily mean that our trails are flat. Whether you're looking for your own 'La Ruta' or a more relaxed ride, Sneeuberg offers every kind of trail, ranging from long flats, mountain tracks to a riverine. If it's merely some exploration that fills your heart's desire, then you can always cycle to Nieu Bethesda for lunch as it's only 35km away.
Swimming | Cool Off in the Karoo:
The Karoo certainly tempts you to take a daily dip in the pool during the long summer months. Luckily at Sneeuberg Nature Reserve, Poplars Farmhouse, Kliphuis, Gordonville Cottage, Gordonville Manor, and Langhuis (Graaff-Reinet) all have access to swimming pools. Spend your afternoon lazing on the loungers, sipping a drink, and cooling off in our pools with family and friends.
River Bank Walks | Walk the Karoo:
Walk alone with your thoughts, or bring the kids to our Nature Reserve's river banks. Depending on the time of year, this is a special place where you can either swim, discover animal life in their natural habitat, or find shade underneath the poplar trees that dot the riverbanks.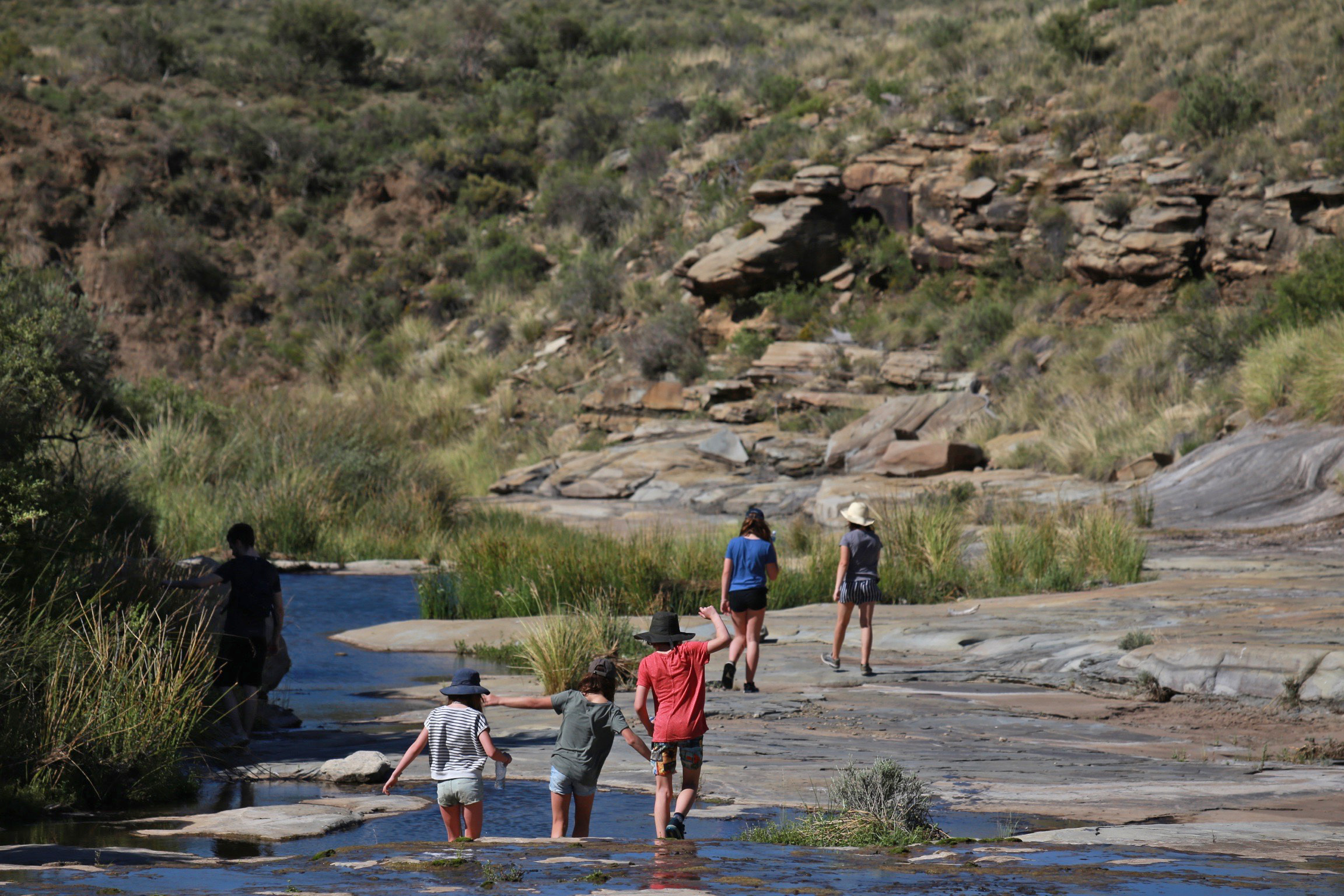 Escape from life's stressors and leave them at the entrance to Sneeuberg Nature Reserve, where many wonders await.