Conscious Karoo Living at Sneeuberg Nature Reserve
Posted on Tue October 19, 2021.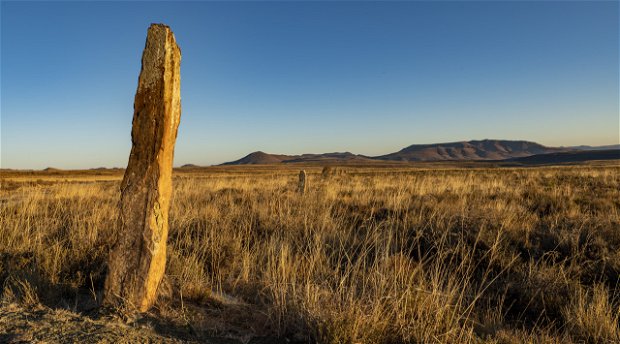 In case you missed it - the UN hosts its World Climate Change Conference during the first week of November. The British Royals - not ones to be left behind - have also just launched their 'Earthshot Prize' designed to incentivise change and "help repair our planet over the next ten years." So what are we doing, you ask? Well, Sneeuberg Nature Reserve is but a figurative drop in the conservation ocean. Yet, our founder, Charlotte Daneel and the neighbouring farms have made a splash in rehabilitating and restoring this ancient piece of land.

Conscious living, eco-friendly design, and being in touch with nature are far more than trending 'buzzwords' to us. While living out in the heart of the Karoo calls for reflection, we certainly do look outwards and have our finger on the conservation pulse. As one of the most serene and darkest places - at night, that is, with just the stars and moon as our ambience lighting - we have done our best to protect our environment - with plenty still left on our 'to-do list.'
Image Credit: Johan van der Merwe
A Vision to Protect 
The magical allure of Sneeuberg was caringly crafted by our founder and interior decorator, Charlotte Daneel. Her passion for design came from an emotive response to her environment and was fed by the pulsating energy of life in the Karoo. Charlotte believed that the best spaces wrapped their arms around you, yet equally important to her was the embrace she gave nature in creating a reserve as close as possible to its truest form. 
From the very beginning, Charlotte was dedicated to the concept of conserving the land and introducing game and Nguni instead of the 'typical' Karoo sheep farming. Sneeuberg Nature Reserve encompasses about 15 000 hectares, and the decision was made not to introduce any predators so that the land can be truly enjoyed safely.
Compassberg Protected Environment 
In 2012, Sneeuberg and four neighbouring landowners jointly created the Compassberg Protected Environment, comprising about 26 000 hectares, under the auspices of the Eastern Cape Parks and Tourism Agency's Stewardship Programme. The aim is - and always was - to protect environments of specific natural importance and beauty. The Compassberg Protected Environment offers protection from excessive development, mining and drilling for oil or gas and was the first protected environment in the Eastern Cape and second in South Africa.
Image Credit: Johan van der Merwe
With this title comes great responsibility, and the only thing we take lightly are the steps we want to leave behind. So far, we've cleared the land of any fencing on Sneeuberg Nature Reserve itself, removed old snares left behind from centuries ago, and we have cleared out and rehabilitated areas on the farm that were previously used for refuse dumping by its previous owners. 
We encourage our guests to tread lightly, and if they so wish, they can pick up bits of waste that we've missed along the way; however, these 'pick-ups' are becoming far and fewer between. We are also in the process of sourcing environmentally-friendly cleaning products and supporting local artisans when it comes to our hand soaps and creams. While recycling certainly isn't as easy as placing a glass bottle into a bag and placing it out for collection (oh, the dream!), we're working on a recycling programme that will lower our carbon footprint out in the Karoo. 
If you follow our Facebook and Instagram pages, you'll also notice that we like to do things differently. So instead of the 'expected' Karoo lamb shank recipes, we'll occasionally share a vegetarian dish fitting with our vision for sustainable living. However, what you decide to cook in the kitchen during a stay with us is judgment-free. 
Silence Like You've Never Heard Before
Charlotte Daneel long maintained that the Reserve's best offering was the beauty of the Sneeuberg and Renosterberg Mountains, the changing light, and the vastness of the vistas. Fast forward to 2021, and we feel that its best feature is the stillness and absolute silence it brings - a welcomed reprieve from life as most know it in the big cities. 
There are few places left that offer silence quite like this in its truest form. Our Nature Reserve really is the perfect spot for a mindful retreat where the claws of cellphone signal and clutches of emails simply cannot reach. However, we can switch on the WiFi if you're that way inclined.
Our hope is that the clean sky, the quiet emptiness, and being this close to the earth will inspire our guests and summon true relaxation and reconnection. Experience conscious living in the heart of the Karoo.